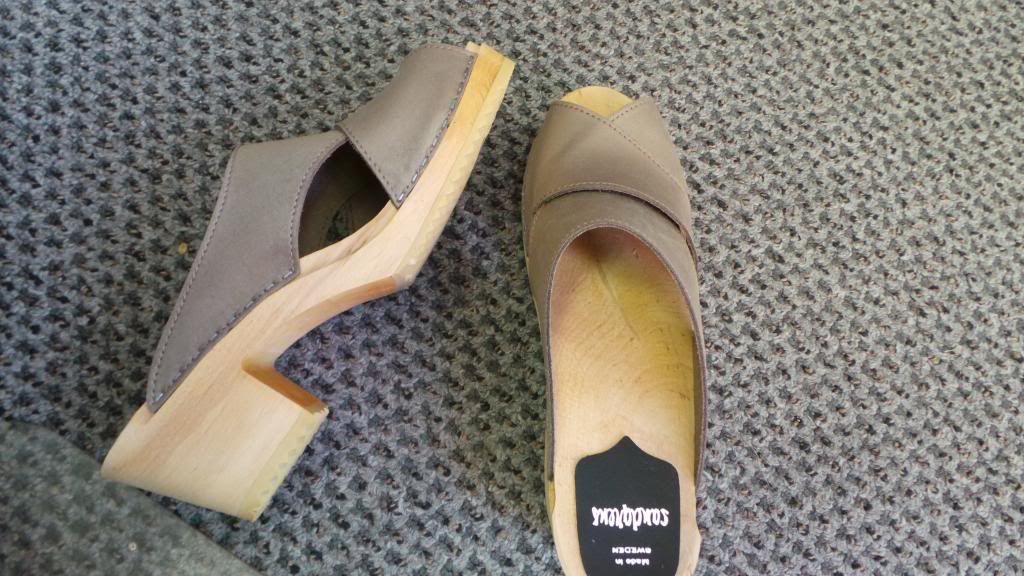 Sangrens makes one thing and one thing only- CLOGS! I haven't owned a pair of clog's since I was in high school, I used to rock a vintage pair of Dr. Scholl's Navy Blue clog's. I thought they were amazing!
The truth is, those nostalgic clogs helped me select a new pair of modern day clogs from
Sandgrens
.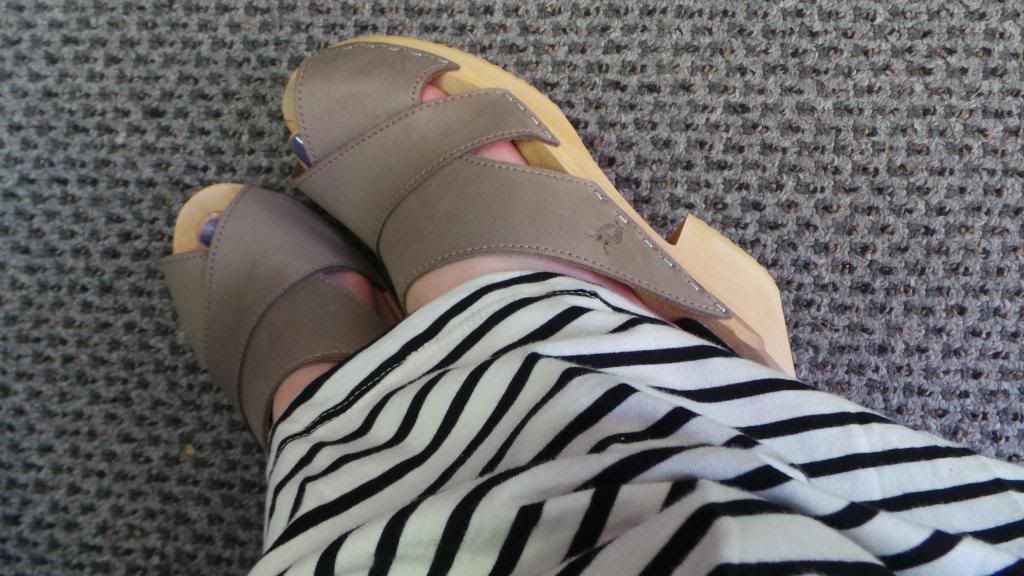 Sandgrens
offers so many beautiful clogs- literally every shape, size, color and style you can imagine! Unfortunately, my first couple of choices were all sold out in my big foot size! So, I settled on a neautral clog that would be comfortable too.
I am wearing the Sandgrens-
Bali in Stone
. The Bali is available in red, pewter and yellow. The yellow is my favorite. This style is a pretty traditional clog but is still stylish and fun! I especially like the heel height at just under 2".
After having a baby, your feet change. It's some strange phenomenon that I don't quite understand but it's true. So, I am having trouble wearing a lot of my high heels at the moment. I'm trying to ease back into them....
I generally prefer an ankle strap but these are actually great. They are a slip on style with two interlocking straps and the ankle portion of the foot is open. The shoe stays on really well because of the two thick straps and it's very comfortable too. The upper material is a leather on the top. The clog itself is an alder wood clog. I love the design of the heel. It's really cute and interesting in it's design.
I can see so many people enjoying these clogs: from your mother, sister and aunt to the coolest of Fashionista's. They are very versatile and can be paired with many different looks and are also perfect for everyday wear. These will be a great Summer Sandal.
Overall: I'm very happy with the Sandgrens clogs and would suggest them to you if you are looking for a unique clog that is high quality and modern.